Dubai, known for its opulence, extravagance, and breathtaking skyline, offers a unique and luxurious way to celebrate special occasions – aboard a private yacht. Nestled along the Persian Gulf, Dubai's stunning coastline and crystal-clear waters provide the perfect backdrop for unforgettable celebrations. Whether you're commemorating a birthday, anniversary, engagement, corporate event, or simply looking to experience the epitome of luxury, hosting an event on a al ali yachts in Dubai is an experience like no other.
In this blog post, we'll explore the various kinds of events that can be celebrated on a yacht in Dubai, highlighting the reasons why this experience is so exceptional.
1. Romantic Getaways and Proposals
Dubai's romantic atmosphere is world-renowned, and there's no better way to celebrate love than on a private yacht. Imagine cruising along the Dubai coastline at sunset with the iconic Burj Al Arab in the background. A romantic dinner, complete with candlelight and a dedicated crew, can set the stage for a perfect proposal or a memorable anniversary celebration.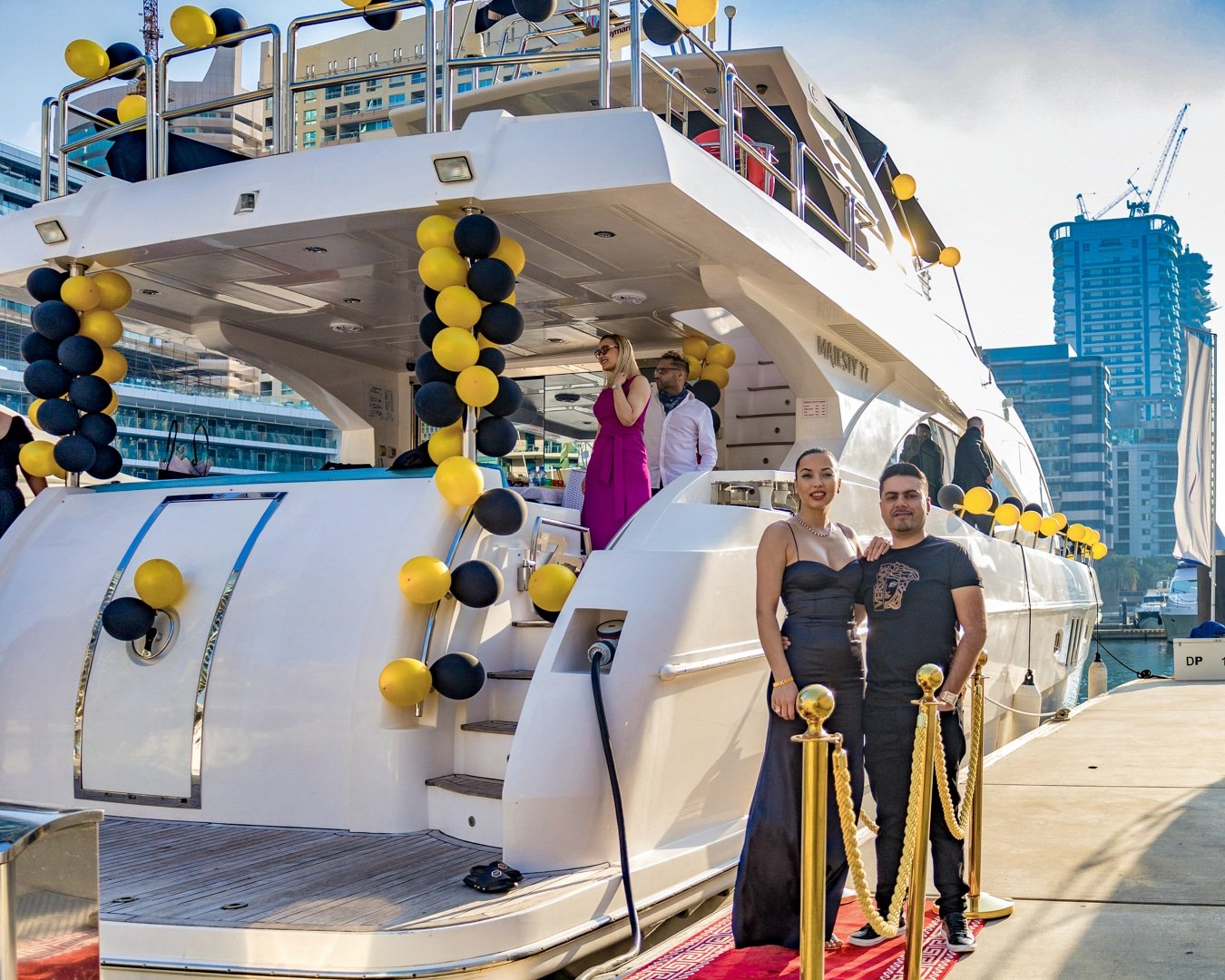 2. Birthday Extravaganzas
A birthday celebration on a yacht is the epitome of luxury. You can charter a yacht of your choice, big or small, and customize the experience to suit your preferences. From themed parties to live entertainment, a yacht birthday celebration in Dubai will leave you and your guests with unforgettable memories.
3. Corporate Events
Dubai's reputation as a global business hub makes it a prime location for corporate events. Hosting meetings, conferences, or team-building activities on a yacht adds a touch of exclusivity and innovation to your business gatherings. It's an excellent way to impress clients or reward your hardworking team.
4. Weddings and Engagements
Picture exchanging vows on the deck of a luxurious yacht, surrounded by the stunning Dubai skyline and the serene waters of the Gulf. A yacht wedding in Dubai offers an intimate and picturesque setting for your special day. For those planning an engagement party, you can't go wrong with a proposal aboard a yacht, followed by a celebration with family and friends.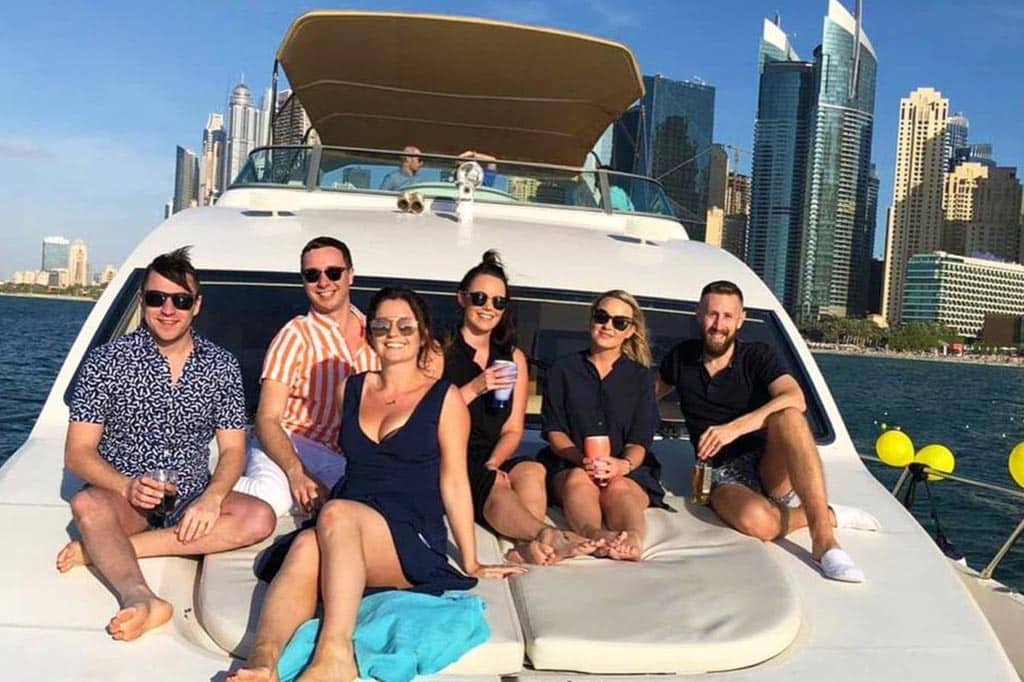 5. Family Reunions
Reconnecting with loved ones is a cherished experience, and a yacht in Dubai provides an ideal backdrop for a family reunion. Whether it's a small family gathering or a grand reunion, a yacht offers the space and ambiance for everyone to relax, bond, and create lifelong memories.
6. Luxurious Weekend Getaways
Dubai's coastline is dotted with beautiful islands and hidden coves, and a yacht allows you to explore them in style. Plan a weekend getaway with your friends or loved ones and escape the city's hustle and bustle. You can enjoy water sports, snorkeling, and fishing, or simply unwind on the sundeck with a cocktail in hand.
Conclusion
Dubai's reputation for luxury and extravagance is perfectly complemented by the experience of celebrating special events on a private yacht. Whether it's a romantic evening, a milestone birthday, a corporate event, or a wedding celebration, Dubai's stunning coastline and the serenity of the Persian Gulf create an unforgettable backdrop. So, if you're looking to celebrate in style and create lasting memories, consider chartering a al ali yachts in Dubai for your next special event – it's an experience that truly embodies the city's spirit of luxury and grandeur.