If you are someone who is looking for wake surfing and wake boarding , then your long waited search ends here. We offer a variety of wake surfing and wake boarding activities that are sure to provide you with hours of fun. Our experienced instructors will teach you the basics and help you hone your skills. Plus, our watersports equipment is top-of-the-line, ensuring your safety and a great time on the water.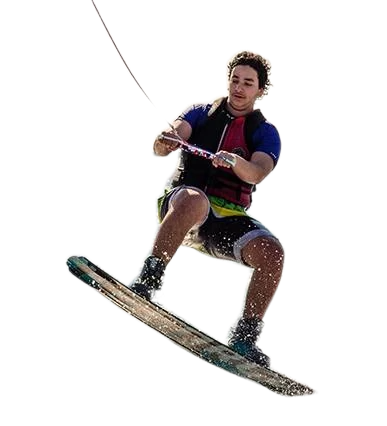 Enjoy every second on the board!!
No matter your skill level, wakeboarding in Dubai is a fun and exciting experience. Beginners can take advantage of professional instructors who provide step-by-step guidance on techniques and safety measures, ensuring a safe and enjoyable ride. For more advanced riders, the coastline presents endless opportunities to master new tricks and show off your skills.
Ready to discover amazing
adventure?