For those who yearn for the open sea, the M/Y SERENA 48ft offers an unparalleled sailing experience. This magnificent yacht combines cutting-edge technology, opulent design, and top-tier performance to provide an unforgettable journey across the waves. In this blog, we will embark on a virtual voyage aboard the Majesty 48ft, exploring its features, highlighting its advantages, and delving into why it's a top choice for sailors seeking both luxury and adventure.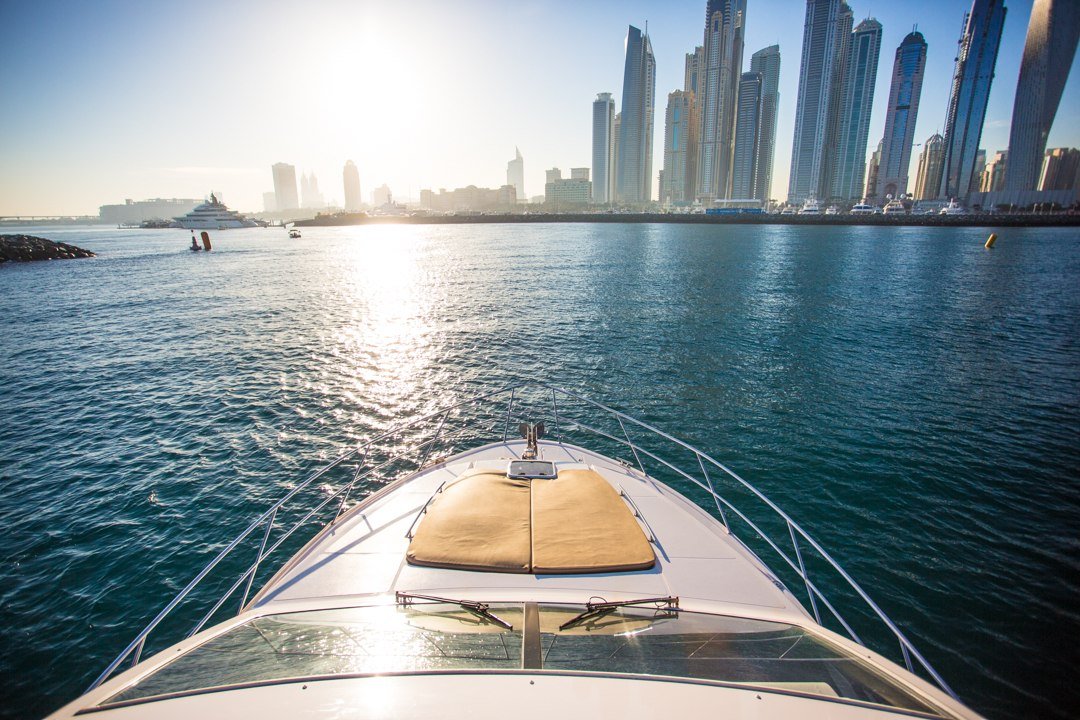 Setting Sail in Style
The M/Y SERENA is a masterpiece of design and engineering. Its sleek, contemporary lines are not only aesthetically pleasing but also contribute to its exceptional performance on the water. The Majesty 48ft is available in various configurations, including flybridge and hardtop options, allowing buyers to customize their yacht to suit their preferences.
Luxurious Interiors: Stepping aboard the Majesty 48ft with al ali yachts is like entering a five-star hotel. The interior is meticulously crafted, featuring plush furnishings, elegant finishes, and ample natural light through large windows. The spacious saloon is perfect for socializing and relaxation, while the well-appointed cabins provide the utmost comfort for extended journeys.
State-of-the-Art Technology: Gulf Craft is renowned for its commitment to cutting-edge technology, and the Majesty 48ft is no exception. It's equipped with the latest navigation, communication, and entertainment systems, ensuring a seamless and enjoyable sailing experience.
Impressive Performance: Whether you're a seasoned sailor or a newcomer to yachting, the Majesty 48ft delivers an exceptional performance. Its powerful engines, advanced hull design, and precise handling make it easy to maneuver, even in challenging conditions. The yacht glides effortlessly through the water, promising an exhilarating ride.
A Gourmet Galley: For those who appreciate culinary delights at sea, the Majesty 48ft boasts a well-appointed galley with modern appliances. Whether you're cooking up a feast for friends and family or simply enjoying a quiet dinner for two, this yacht provides all the amenities needed to prepare and savor delicious meals.
Comfortable Accommodations: This yacht can comfortably accommodate a group of friends or a family, with its spacious cabins and well-designed bathrooms. The master suite is particularly luxurious, featuring a large bed, ample storage, and an ensuite bathroom.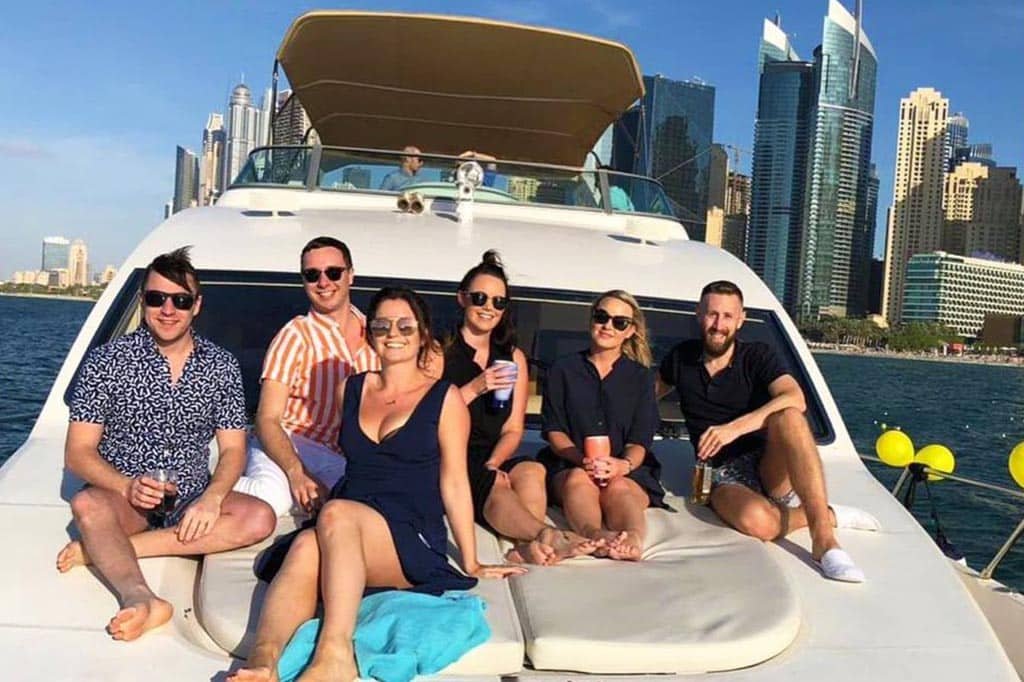 Exploring the Seas
One of the joys of sailing is the opportunity to explore new horizons, and the Majesty 48ft is the perfect vessel for such adventures.
Cruising Capabilities: The Majesty 48ft is well-suited for both short weekend getaways and long-distance cruises. With its ample fuel and water storage, you can venture far from shore without sacrificing comfort.
Stability and Safety: Safety is paramount at Gulf Craft, and the Majesty 48ft is no exception. Its advanced stabilizing systems ensure a smooth ride, even in choppy waters, while the yacht's robust construction provides peace of mind for those venturing into more challenging conditions.
Unparalleled Views: The Majesty 48ft offers 360-degree panoramic views from its well-designed cockpit and flybridge. Whether you're watching a stunning sunset or gazing at the night sky, you'll have uninterrupted views of the beauty of the sea.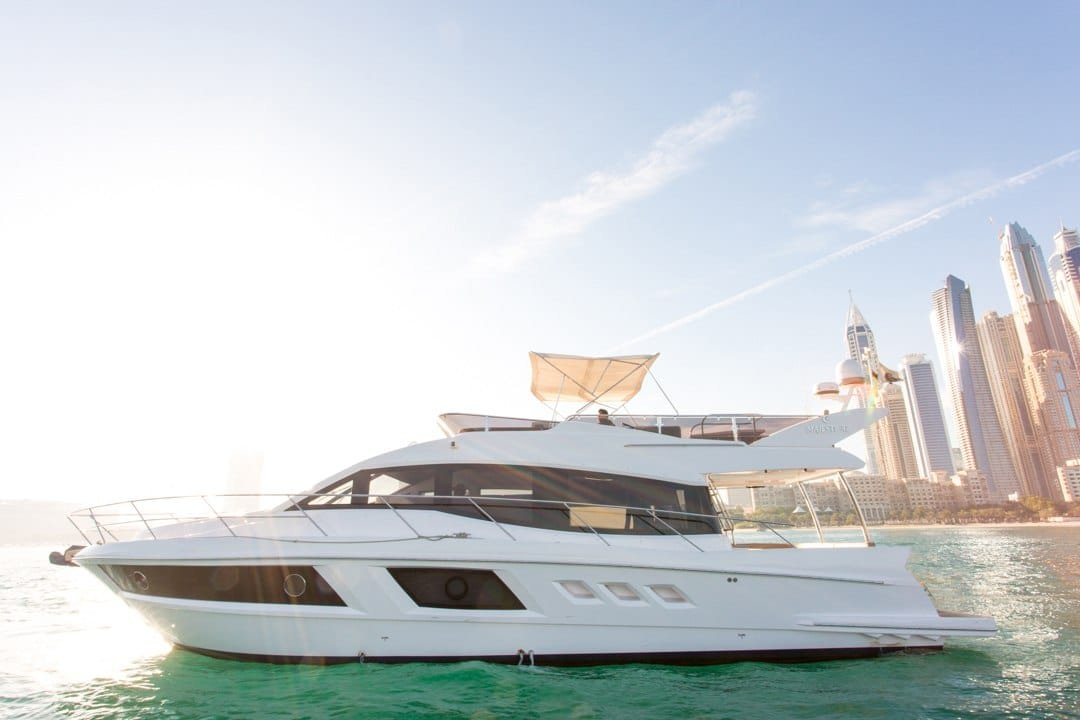 Conclusion
Sailing with the M/Y SERENA Majesty 48ft with al ali yachts is a voyage of luxury, comfort, and adventure. From its opulent interiors to its impressive performance and advanced technology, this yacht ticks all the boxes for those seeking the ultimate maritime experience.
Whether you're an experienced sailor or someone new to yachting, the Majesty 48ft promises an unforgettable journey on the open water. So, if you're looking to explore the seas in style, consider the Gulf Craft Majesty 48ft as your vessel of choice. It's more than a yacht; it's a gateway to a world of maritime splendor and exploration.